Well Maintained CNC Machine Shop Auction Results 
Online auction 4/07/21
Haas VF-2SS Machining Center, Okuma L250E CNC Lathe,
Marvel Spartan band saw, Hardinge second operation lathe,
Atlas Copco rotary screw compressor, Mitsubishi pneumatic tire forklift,
Dake shop press, Kurt vises, Tooling & more
Online Auction 4/07/21 10:00am (no bidding onsite)
Onsite Virtual Inspection: 4/06/21 12:00pm-2:00pm ET Via Facebook live
Limited on-site inspection 4/06/21 2:00-4:00pm Mask required.
Click below to view the virtual inspection on 4/06

Click below to view the auction catalog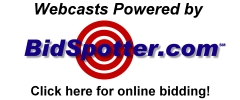 16% Buyers Premium
Cash or wire transfer
Free forklift loading up to 5,000lbs.
(See details on free loading in the terms and conditions)
2375 Fisher Rd, Rockwell, NC 28138
Removal Schedule: No removal on auction day 4/07.
Thursday -Friday 9;00am – 5:00pm.
Saturday 10:00am – 4:00pm.
Monday – Tuesday 10:00 – 4:00pm.
Removal by No Later Than 4/12
(extended for riggers)
NC License Info
Auctioneer: Paul Sebastiano 9420
Auction Firm: CLT Auctions 9424
CLT Auctions 833 258 7653