Sun Valley Machine Shop Auction
Online auction 3/24/21 Auction has ended 
Haas VF-2 VMC, Haas indexers & tooling
Hardinge HLV-H, Harrison M300
Band Saws, Compressor, Inspections tools
Sharpening equipment, Bridgeport milling machine
Inspection tooling & more……
Online Auction 3/24/21 10:00am (no bidding onsite)
Onsite Virtual Inspection: 3/23/21 12:00pm-2:00pm PT Via Facebook live
Limited on-site inspection 3/23/21 2:00-4:00pm Mask required.
Click below to view the virtual inspection 

Click the link below to go to the catalog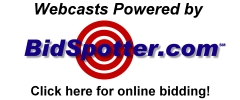 Removal by No Later Than 3/29
(possible few day extension for riggers)
18% Buyers Premium
Cash or wire transfer
Free forklift loading up to 5,000lbs!
(See details on free loading in the terms and conditions)
Removal Schedule: No removal on auction day 3/24.
Thursday-Friday 9;00am – 5:00pm.
Saturday 10:00am – 4:00pm.
Monday 10:00 – 4:00pm.
Location: 11665 Sheldon St, Sun Valley, CA 91352
Auctioneer: Paul Sebastiano
Auction Firm: CLT Auctions
Bond: 653437777
CLT Auctions 833 258 7653