Concord, NC Machine Shop Auction Results 
Online auction ended on 3/9/21
Haas VF-3  & First vertical machining centers
5 manual milling machines Bridgeport, Lagun, Clausing
Cincinnati Horizontal mills, Tool grinders, Multiple engine lathes
Monarch 10EE tool room lathe, Vertical & Horizontal band saws,
Drill presses, Radial drill, Tooling, Forklifts,
Camaro, Chevrolet Bel Air, Diesel 3ph generator
Woodworking equipment, saws, jointers
And much more….
Onsite Virtual Inspection: 3/08/21 12:00pm-2:00pm ET Via Facebook live
Click below to view the virtual inspection on 3/7

Limited on-site inspection 3/08/21 2:00-4:00pm Mask required.
Click below to view the auction catalog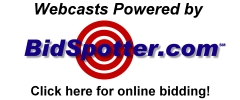 Removal by No Later Than 3/16
(possible extension for riggers)
16% Buyers Premium
Cash or wire transfer
Free forklift loading up to 5,000lbs.
(See details on free loading in the terms and conditions)
2670 Cold Springs Rd, Concord, NC 28025
Removal Schedule: No removal on auction day 3/09.
Wednesday-Friday 9;00am – 5:00pm.
Saturday 10:00am – 4:00pm.
Monday – Tuesday 10:00 – 4:00pm.
NC License Info
Auctioneer: Paul Sebastiano 9420
Auction Firm: CLT Auctions 9424
CLT Auctions 833 258 7653