Production Woodworking, Fabrication & Packaging Equipment Auction Results. 
Online auction 11/3/21
Accupress 250 ton hydraulic brake,
Holtz-Her Dynestic machining center,  Wemhoner Foil Press,
Vitap Sigma feed through borer, Vitap Point 2,
Fruilmac Floor-Mat end matcher, Barbaric panel mover,
Leadermac Moulders, Gang Rip saws, Pallet stacker,
Lantech Lan Ringer stretch wrappers, Atlanta Attachment Auto-Pack baggers
Mattei Compressors, Pallet conveyors & stacker
Click below to view the auction catalog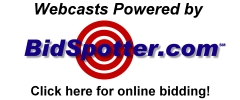 Virtual inspection 12:00pm 11/2. click the link below


16% Buyers Premium
Cash or wire transfer
Free forklift loading up to 5,000lbs.
(See details on free loading in the terms and conditions)
Location: 159 South Haun Drive, Morristown, TN 37813
Removal Schedule: No removal on auction day 11/03/21.
Thursday-Friday 11/4-11/5 9:00am – 5:00pm.
Saturday 11/6: 10:00am – 4:00pm
Monday-Wednesday 11/8 – 11/10 9:00am – 4:00pm ET
(extension  for riggers only)
TN License Info:
Principal Auctioneer: Paul Sebastiano, 7281