Online auction 11/17/21, 1:00pm
HAAS SL20, VF1 & VF2,
Hansvedt EDM Rebuilt 2016,
MicroVu Video measuring system, 618 Hydraulic surface grinder,
Kellenburger Cylindrical grinder, Cincinnati tool & cutter grinders,
Tools, Tooling & Inspection measurement
Click below to view the auction catalog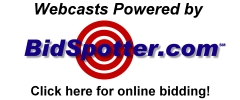 16% Buyers Premium
Cash or wire transfer
(See details on loading in the terms and conditions)

Removal Schedule: No removal on auction day 11/17.
Thursday-Friday 9:00am – 5:00pm.
Saturday-10:00am – 4:00pm.
Monday- 10:00am – 4:00pm.
Extension to 11/26 for large equipment
NC License Info:
Paul Sebastiano, 9420
CLT Auctions Firm, 9424