Chemical Distribution Warehouse Auction Results 
Online auction has ended 10/13/21
Toyota 5k forklift, Pallet racking,
Eagle stretch wrapper, 3000 gallon storage tanks,
Click below to view the auction catalog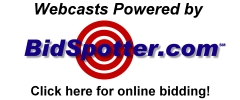 16% Buyers Premium
Cash or wire transfer
(See details on loading in the terms and conditions)
Location: 2246 Old Steel Creek Rd, Charlotte NC 28202

Removal Schedule: No removal on auction day 10/13/21.
Thursday-Friday:  9:00am – 5:00pm.
Saturday: 10:00am – 4:00pm
Removal by No Later Than Saturday 10/16/21
Removal deadline is firm!
NC License Info:
Paul Sebastiano, 9420
CLT Auctions Firm, 9424