Windsor Gear & Machine Shop Auction 
Online Auction 7/13/22. Auction has ended 
Turning centers: Doosan LYNX 300M, Daewoo Lynx 210L ,Okuma LC40,
Haas VF-2 Machining center, Amada semi automatic band saw,
Keyseater, Ingersoll rotary screw compressor, Sunnen hone, Surface grinders, Pratt & Whitney lathe,
Fellows & Gleason gear shapers, Tools & tooling 
Kubota L3430 Tractor front end loader.
Online Auction 7/13/22 1:00pm
(Online only – no bidding onsite)
On-site Inspection: 7/12/22 1:00pm – 4:00pm
Removal by No Later Than Friday 7/20/22
(Extension for riggers only)
16% Buyers Premium
Cash or Wire transfer
Free forklift loading up to 4000lbs.
Click below to view the auction catalog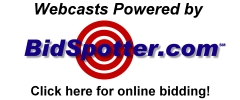 Location: 562 Sokokis Avenue, Limington, ME 04049
Removal Schedule:
No removal on auction day 7/13/22. 
Thursday 7/14/22 thru Friday 7/15/2022: 9:00am – 5:00pm
Saturday 7/16/22: By appointment only
Monday 7/18/22 thru Wednesday 7/20/22: 9:00am – 5:00pm
Extension for riggers only