<![CDATA[
Pattern Shop,Vintage Woodworking, Milling Machines                  Auction Over 
Removal Schedule:
Thursday – Friday 9:00 – 5:00pm. Saturday 10:00 – 5:00. Sunday removal by appointment only! Monday 6/20 9:00-4:30pm, ET. Lagun 3 Axis CNC Milling Machine, Bridgeport Mill, Vintage Wadkin Pattern Mill, Northfeild Jointer, Wadkin Pattern Lathe & Disc Sander, 24″ Planer, Saws, Sanders, Vintage Tools, & Much More!
Selling the complete contents of the pattern shop due to relocation.
 UPS Shipping Available, Free Fork lift Loading (see details in terms)
Auction Location: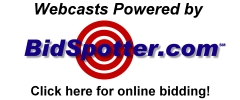 5103 West HWY 74, Unit 3, Monroe, NC 28110

Make a right after Interstate Battery, second building on the left.
License Info:
Auctioneer: Paul Sebastiano, NCAL 9420
Auction Firm: CLT Auctions NCAFL 9424
]]>