Online Auction 3/15/22 Auction has ended 
Concord, NC
Hardinge HLV-H, Haas HL-4 CNC lathe,
Deckel FP-2, Moore jig grinder,
Moore jig borers & tooling, Tormach PCNC 1100,
Milling machines, Bridgeport Prototrak 2 axis,
Acu-Rite 3 axis CNC mill, Romi & Acer manual lathes,
Honda Odyssey van, 40′ high cube container, Monarch 10EE parts,
Inspection equipment, tools & tooling…….
Palatka, FL
Haas VF0E, Gear cutting machinery, Vidmar cabinets
Bradenton, FL
SWI TRAK TRM CNC Vertical Milling Machine 2 Axis Bed Mill
Onsite Virtual Inspection: 3/14/22 11:00am – 12:00pm ET Via Facebook live
Click below to view the virtual inspection on 3/14

On-site Inspection in Concord, NC: 3/14/22 12:00pm – 5:00pm.
     Auction catalog coming soon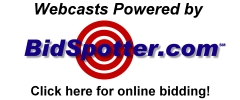 2670 Cold Springs Rd, Concord, NC 28025
Concord, NC
Removal by No Later Than 3/22
(possible extension for riggers)
16% Buyers Premium
Cash or wire transfer. Cash on-site @Concord, NC Only.
Free forklift loading up to 5,000lbs.
(See details on free loading in the terms and conditions)
Removal Schedule: No removal on auction day 3/15
Wednesday-Friday 9:00am – 5:00pm
Saturday 10:00am – 4:00pm
Monday – Tuesday 10:00am – 4:00pm
Location: 2670 Cold Springs Rd, Concord, NC 28025
Palatka, FL
Removal 3/24 & 3/25: Two days only. Free forklift loading,
(no dismantling or common carrier prep available)
Location: 701 N Moody Rd Unit 13-1, Palatka, FL 32177
Bradenton, FL  Removal by appointment, Free forklift loading
NC License Info
Auctioneer: Paul Sebastiano 9420
Auction Firm: CLT Auctions 9424
CLT Auctions 833 258 7653
FL License Info:
Auctioneer: Paul Sebastiano, AU4654
Auction Business: CLT Auctions, AB3465
CLT, Florida: (754) 200-3585