Industrial Machine Shop Auction 
Summit boring mills, Nardini,Summit,Lodge & Shipley long center lathes
Bridgeport milling machines, Mazak CNC lathes, Davis keyseater
Hemsaw & DoAll band saw, Bullard VTM, Welders
Fork lifts, Chevy flatbed, Welding accessories, Drill presses
Inspection tools, and much more…

Online Auction 11/5/20
Onsite Virtual Inspection: 11/4/20 12:00pm-2:00pm ET Via Facebook live
Limited on-site inspection 11/4/20 2:00-5:00 Mask required, no exceptions.
Important Information Covid-19!
Virtual inspection
Curbside pick up
Free loading for all items under 5k lbs
Limited cash payments CLT Auctions' staff will take every possible precaution to keep you and our staff safe. CDC guidelines will be followed at all times.
Click below to view the Auction Catalog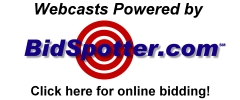 Click below to view the virtual inspection 

Friday 9;00am – 5:00pm.
Saturday 10:00am – 4:00pm
Tuesday – Thursday  9:00am – 5:00pm
No pick up on auction day