Feed Screw MFG, Large Capacity Turning Auction
Racer FSX 5000 CNC Feedscrew Machining Center
Tos Trencin, Summit, Victor & Meuser engineathes l
Leblond honing machine, Cylindrical grinders,
Vertical milling machines, Horizontal broach,
Lucas boring mill, Jetline Plasma seam welder,
Welders, Tools & tooling …..
Online Auction 12/2/20, 10:00am (no bidding onsite)
Click the logo below to view auction catalog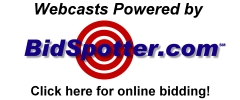 Onsite Virtual Inspection: 12/1/20 12:00pm-2:00pm ET Via Facebook live
Limited on-site inspection 12/1/20 2:00-4:00 Mask required, no exceptions.
Removal by No Later Than 12/8, Machinery riggers 12/21
16% Buyers Premium
Cash or wire transfer
Free forklift loading up to 5,000lbs unless otherwise specified in the lot.
Location: 440 Railroad Ave, Cocoa, FL 
FL License Info:
Auctioneer: Paul Sebastiano, AU4654
Auction Business: CLT Auctions, AB3465
Removal Schedule: No removal on auction day 12/2.
Thursday & Friday 9:00 – 5:00 pm.
Saturday 10:00am – 4:00 pm.
Monday & Tuesday 9:00 – 5:00 pm.