Online auction 2/15/22. Auction has ended.
Ford F550 Crane truck, Ford Transit Connect cargo van,
Nissan 50 forklift, Pollution Control furnace, Bako cart load oven,
Coil winding equipment, Motor test equipment, Mechanalysis Balancer,
Logan, Summit, San Yuen lathes, Pacemaker 48″ x 72″ lathe,
Lagun & Supermax vertical milling machines,
Tools, Tooling, Support equipment
Click the logo below to view auction catalog.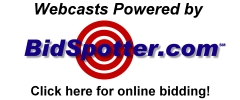 On-site inspection 2/14/22 1:00-5:00pm.
Removal by No Later Than 2/21/22
(extension to 2/25/22 for riggers only)
16% Buyers Premium
Cash or Wire transfer
Free forklift loading up to 4000lbs.
Virtual inspection 12:00pm 2/14. click the link below


Location:
1575 Cattlemen Rd # 133, Sarasota, FL 34232

FL License Info:
Auctioneer: Paul Sebastiano, AU4654
Auction Business: CLT Auctions, AB3465
Removal Schedule: No removal on auction day 2/15/22.
Wednesday-Friday 2/16-2/18 9:00am – 5:00pm.
Saturday 2/19 10:00am – 4:00pm
Monday  2/21 9:00am – 4:00pm