Sherpa Outdoor Products Fabrication Facility Auction
Online Auction 11/29/22. Auction Has Ended
Featuring:
Bend Tech Dragon CNC plasma tube cutter,
Ercolina SB48 pipe bender, Spark Robotic plasma table,
Piranha ironworker, Multiple Miller welders,
Welding tables & accessories, 6′ x 12′ V nose trailer,
Hobbyist woodworking shop, Aluminum & Steel stock.
Support equipment & supplies, Hardware, Bearings,
Treestands, Rod & drink holders, Packaging materials & more…….
Click below to view the online auction catalog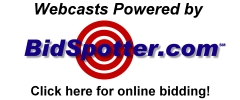 Online Auction 11/29/22 1:00pm
(Online only – no bidding onsite)
On-site Inspection: 11/28/22 1:00pm – 5:00pm
16% Buyers Premium
Cash or Wire transfer
Free forklift loading up to 5K lbs.
Removal Schedule:
(No removal on auction day, 11/29/2022)
Wednesday 11/30 – Friday 12/02: 9:00am – 5:00pm
Saturday 12/03: By Appointment only
Monday 12/05 thru Wednesday 12/07: 9:00am – 5:00pm
Location:
314 Burke Drive, Morganton, NC
NC License Info
Auctioneer: Paul Sebastiano 9420
Auction Firm: CLT Auctions 9424