Online Auction 9/15/20, 10:00am (no bidding onsite)
2012 First V700 VMC , Dynapath M632-124 large capacity CNC Mill, Tree 1060 VMC's, Okuma ES-L8 CNC lathe, Leblond & Supermax manual lathes, Iron worker, Brake, Miller Dynasty welders, Vertical & Horizontal band saws, Cold saws, Manual milling machines, Aluminum stock, Forklifts & much more…..
 Onsite Virtual Inspection: 9/14/20, 12:00pm-2:00pm  Via Facebook live,
On-site inspection will be available but very limited 9/14/20 2:00 – 4:00. Face covering is mandatory. 
Important Information Covid-19!
Virtual inspection
Curbside pick up
Free loading for all items under 5k lbs
Limited cash payments CLT Auctions' staff will take every possible precaution to keep you and our staff safe. CDC guidelines will be followed at all times.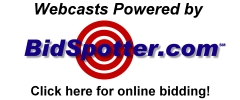 16% Buyers Premium
Cash or Wire Transfer
Free loading up to 5k lbs
Piedmont Precision Products 108 S Center St, Hickory, NC 28602
Removal Schedule:
Wednesday – Friday 9/16 – 9/18 9:00am – 5:00pm, Saturday 9/19 10:00 – 4:00.
No removal on Sunday & Monday  9/20, 9/21.
Removal on Tuesday & Wednesday  9/22 & 9/23 9:00am – 5:00pm 
FL License Info:
Auctioneer: Paul Sebastiano, NCAL 9420
Auction Business: CLT Auctions, NCALB 9424