Online Auction 06/17/20, 10:00am (no bidding onsite)
Leadwell V30 & V50 vertical machining centers,
Charmilles Wire EDM,
Cadillac Lathes,
Cazeneuve 28″ x 78″ lathe, Surface grinders,
Knee mills w/ DRO, Toyota forklift, …….

Onsite Virtual Inspection: 6/16/20, 12:00pm-2:00pm  Via Facebook live (link below will be live shortly)



No physical inspection will be available.
Personal one on one video inspections available by appointment 6/16/20 2:00pm – 3:00pm


Important Information Covid-19!
Virtual inspection only
Curbside pick up only
Free loading for all items under 5k lbs 
Limited cash payments
CLT Auctions' staff will take every possible precaution to keep you and our staff safe. CDC guidelines will be followed at all times.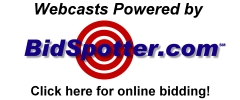 Date Changed to 6/17
Virtual inspection 6/16
Removal by 6/23 
16% Buyers Premium
Cash or Wire Transfer
Free loading up to 5k lbs
246 Jupiter St., Jupiter, FL
Removal Schedule: No removal on auction day Wednesday 6/17/2020. 
Thursday 6/18/2020 through Friday 6/19/2020 9:00am – 5:00pm.
Saturday 6/20/2020 10:00am – 4:00pm
Monday 6/22/2020 – Tuesday 6/23/2020 9:00am – 4:00pm; ET.
FL License Info:
Auctioneer: Paul Sebastiano, AU4654
Auction Business: CLT Auctions, AB3465