Catania's Winery, Wine Making Equipment Auction 
Online Auction 7/27/23. Auction Has Ended.
CLT Auctions is honored to offer the contents of Catania's Winery.
Mr. John Catania, a passionate vintner, devoted his life to his profession and equipment. He was always eager to share his knowledge, experience & expertise with aspiring winemakers. We are committed to ensuring that Mr. Catania's equipment falls into the hands of those who share his love and passion for winemaking. Thank you for taking the time to view our auction of very well maintained equipment.
Featuring:
Algor & Marchisio & CAI wine tanks,
Winus chiller, Bottling equipment,
Zambelli Enotech and manual corkers,
Winemaking kits & equipment, Vintage grape crushers
Ascend commercial refrigerator, Espresso machines,
Steam table, Pizza oven, Mixers and more.
Display racks and retail store/tasting room, & supplies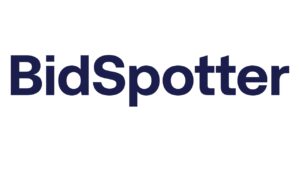 Online Auction 07/27/23: 1:00pm
(Online only – no bidding onsite)
On-site Inspection 07/26/23: 1:00pm – 5:00pm
16% Buyers Premium
Cash or Wire transfer
Free forklift loading
Riggers, if transport is needed: TBD
Removal Schedule: No removal on auction day, 07/27/23
Friday 07/28/23: 9:00am – 5:00pm
Saturday 07/29/23: By Appointment Only
Monday 07/31/23 thru Wednesday 08/02/23: 9:00am – 5:00pm ET
Location: 524 Paul Morris Dr. Ste B, Englewood, FL 34223

FL License Info:
Auctioneer: Paul Sebastiano, AU4654
Auction Business: CLT Auctions, AB3465
CLT, Florida: (754) 200-3585