CLT Auctions is a full service auction company.  From contract to settlement, we manage every aspect of the auction process with precision and accuracy. 
Every auction starts with a custom tailored plan to fit our clients' needs.
Set up dates and time frame, marketing plans, inspection day, auction day, and removal deadlines are some of the items included in our pre-auction planning. Once completed, our schedule of events is communicated between staff using custom cloud based programs, reminders, and calendars. Progress is reported and viewed real time, keeping everyone informed and on the right track. Our clients are fully informed and are never left in the dark.

The set up process includes addressing safety concerns, rearranging equipment, sorting and categorizing small items, cleaning the site and equipment, strategically lotting all items, and much more. This process can take from 5 -15 days depending on the size of the facility and amount of equipment. For offsite auctions, the assets are relocated and processed at our warehouse.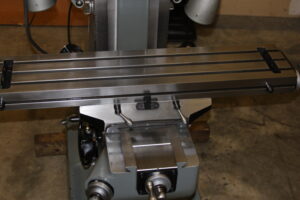 Building the auction catalog
Detailed attention is given to this crucial process. State of the art equipment and programs are key components in aiding with this process. Each item and description is researched and developed keeping search engine optimization in mind. High quality, professional, and meaningful photographs are taken for each item. High definition operational videos are taken for key items. Our goal is to give buyers enough information to make an educated decision to purchase from the comfort of their office, if they are unable to inspect the equipment onsite.

Marketing & Effectiveness
CLT Auctions uses strategic marketing techniques to promote each auction. On a per auction basis, we regularly measure, evaluate, and adjust our marketing strategy based on performance.
Auction Day
Much thought and consideration is given when choosing this important date. Holidays, weather, world events, market conditions and other auctions are just a few of the things to be considered.
Live and timed online auctions are treated equally within our firm. Our staff are equipped with the knowledge, skills and tools to make this day a huge success. With the aid of modern technology, the auctioneer, clerk, accounting and support staff all share real time data, making the auction process seamless and problem free. Each item sold is well documented and recorded. Detailed records and accounting information is provided to the client at the time of settlement.
Check Out & Removal
The auction process is far from complete on auction day. Auction removal typically begins on the day proceeding the auction and lasts between 6-14 days. Our team successfully manages this process by using tested strategies and custom built communication programs. Accounting, removal crew, and the logistics team share data and progress real time, foreseeing and eliminating any potential conflicts. Our logistics team fills the gap between the purchaser and any third party service provider, such as riggers and shipping providers. Our team works together seamlessly resulting in a fast, structured, and on time removal process.