Modern Woodworking Shop, Machinery, Tools & Equipment

                 
            Auction Over
Thank You to all participants.
Forklift Loading Thurs & Friday only!
Removal Deadline Saturday 3/26

Accounting: accounting@cltauction.com
To have items shipped by East Village Postal contact accounting@cltauction.com
Striebig Compact C07 Panel Saw, Sac 20″ Planer,
Ema KS1400 Sliding Table Saw, Powermatic Tilting Spindle Shaper,
12″ Jointer, Band Saw, Hand Tools and much more!
Auction Location: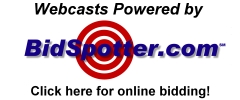 629 East 6th Street, NY,NY 10009
Onsite Inspection: 3/21/16 10:30 – 5:00
Online Auction 3/22/16 beginning at 10:30am 
Removal By No Later Than 3/26/16
15% Buyers Premium.
License Info:
NYC Auctioneer: Paul Sebastiano, 2033647-DCA